360˚ STUDIO SMART APARTMENT
2020
Tiny and cozy studio apartments, with warmness of wood and freshness of sea wave color.
Total area 40sq.m
Photo by Nikolay Korsun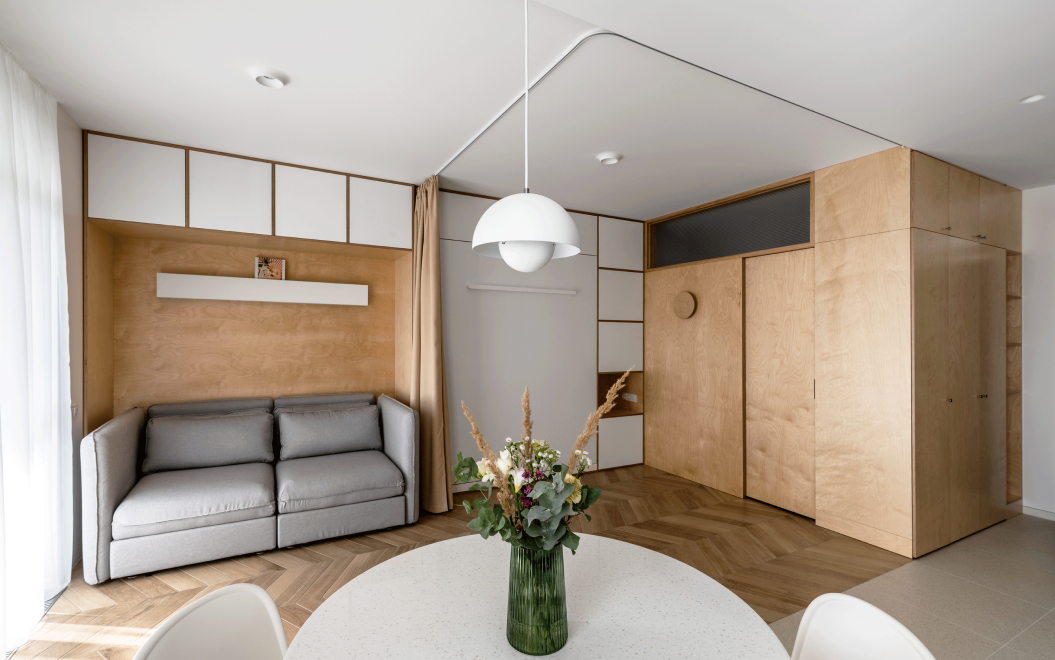 Tiny and cozy studio apartments located in new stylish dwelling on 40sq.m. It consists with one open spaced multifunctional room with two little blocks: compact shower room and wardrobe. Thats opens a large space of two functionalities to eat and to rest. The task was to hide the bedroom so we made a wall bed and curtain divider that creates a room in room.
The apartments are in light and pastel gamma with coziness and warmness of wood and soothing freshness of seawave tone. The light designed to be very hidden and functional except the Flowerpot pendant on centre of the room over the dinning table. The rest zone with sofa is a cozy plywood box with authorial designed "shelf-lamp".
The shower room made in monotone warm colors with variety of functional storages. With the accent on the ceiling light and plant pots over the mirror.