GASTROLAVKA
CRAFT FOOD MARKET
2020
Fresh and bright market of newly made brand that sell local and Ukrainian craft foods.
Total area 123sq.m
Photo by Anastasiia Khmara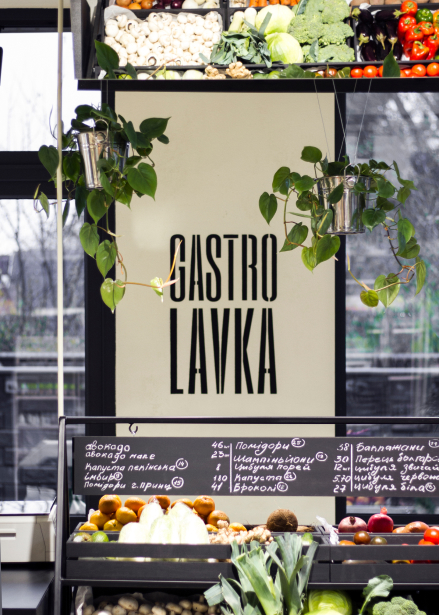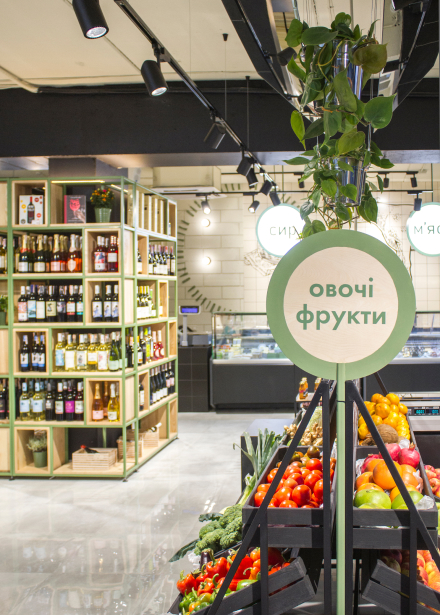 Gastrolavka is the first craft product market of newly made brand. The task was to create warm interior atypical product market. Branded part simultaneously is playful and minimalistic in monochrome colors.
The main decision was to allocate four product areas: cash register in a green tile and dispensing coffee, fruit and vegetable rack at the entrance, wine rack with a circular bypass and meat and cheese zone with the mural on the tiles on the background. Other shelves are designed concisely with the dominant infographics above them.
The main color scheme is beige color on the walls and ceiling which gives a cozy shade of flour products and only small shades of fresh green and restrained black accents.